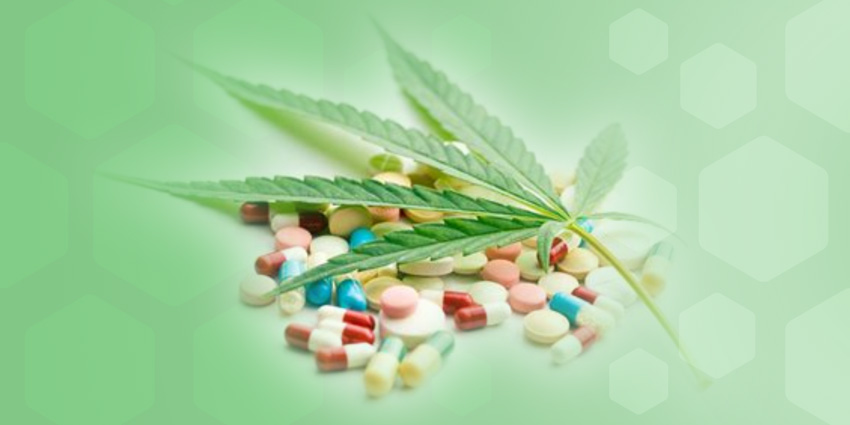 CBD in Epilepsy and Autism: The Ethics of Medicine.
Currently the FDA has only approved Cannabidiol(CBD) for the treating 2 rare forms of Childhood Epilepsy (Lennox-Gastaut Syndrome and Dravet Syndrome). The use of CBD was made popular with the story of Charlotte Figi, a child with intractable seizures due to Dravet syndrome. Since then there has been a demand for research and use of CBD for epilepsy of all causes. This resulted in the first FDA approved therapy Epidiolex which now has widespread use in the United States.
Autism and Epilepsy have a very interesting overlap in that 30% of autistic patients develop epilepsy, of note up to 50% have ADHD which is another emerging use for CBD therapy. This similarity makes it plausible that there is some mechanism for which patients with autism are experiencing some relief of symptoms to varying extents with use of cannabis products – mainly CBD. ASD refers to a group of neurodevelopmental disorders characterized by social and communication deficits and restricted, repetitive pattern of behavior, interests and activities with onset early during development (Lord, Elsabbagh, Baird, & Veenstra-Vanderweele, 2018).
Throughout the 20th century the war on drugs has created a stigma surrounding the use of cannabis in general and this has resulted in it becoming a schedule 1 drug (meaning it has no medical use and cannot be studied). Recently in countries such as Canada, these regulations are changing with recreational use being legalized by the Liberal government in 2018. This legalization has allowed parents to access cannabis (specifically CBD) more easily despite it being illegal to administer to patients under 19. In my consult based cannabis practice where I see both adults and kids with various conditions such as epilepsy, autism, chronic pain, ADHD and other difficult to treat pathologies I have noticed a real push for physicians to recognize the potential use for CBD and engage in conversations with their patients about it.
From the outset, having been a physician of a 4 yr old with cerebral palsy from missed twin twin transfusion syndrome and subsequent intractable epilepsy. I recognized early on how hard it was to explore cannabis for my son even though he had failed multiple anti epileptics (AEDs) and was still seizing multiple times each hour. I was told by neurology to "find a family physician who was an expert in cannabis and epilepsy" to help. This was in part due to the politics surrounding the subspecialties and their inability to work outside of their departmental framework. As a family physician, being patient oriented and having perhaps a more broad perspective meeting patients where they are and able to collaborate with both them and specialties it has made the family physician the perfect physician to help incorporate cannabis into the patients care. After much blood sweat and tears and even being told that I had to stop giving my son CBD even though it had stopped his seizures I realized that there was a huge problem with our medical framework. The framework we use to make individual patient decisions.
When we talk about Epilepsy in 2021, we can see that research is now evolving and the neurologists who once threatened me helping patients including my own son with CBD now refer patients still due to their departmental politics. Autism is the next huge issue we are facing with more and more kids being diagnosed and still no therapies except antipsychotics (off label) which rarely work in the patients I see. As we understand the pathology of epilepsy and the similar pathology of Autism, it is my hope that we will start to see the crossover and that as we understand Epilepsy and how CBD helps to minimize seizures, we can also see how it may improve the quality of life for autistic patients. In medicine, we often talk about putting the patient first. We talk about patient centred care and the ethics of medicine. My question continues to be, "What do we do when our patient does not fit our current framework. What do we do when our patient fails traditional therapy. How do we ethically withhold a trial of CBD in both epileptic and autistic patients knowing that the goal is increased quality of life and the long term effects although unknown at this time are definately acceptable to most parents and patients?"
Relavent references:
1.Leas, E. C. et al. Self-reported Cannabidiol (CBD) Use for Conditions With Proven Therapies. Jama Netw Open 3, e2020977 (2020).
2 .Zamberletti, E., Rubino, T. & Parolaro, D. Therapeutic potential of cannabidivarin for epilepsy and autism spectrum disorder. Pharmacol Therapeut 226, 107878 (2021).
3https://www-uptodate-com.uml.idm.oclc.org/contents/autism-spectrum-disorder-terminology-epidemiology-and-pathogenesis?search=autism%20and%20epilepsy&source=search_result&selectedTitle=1~150&usage_type=default&display_rank=1