"ANYTHING CAN HAPPEN" Documentary Film Fundraiser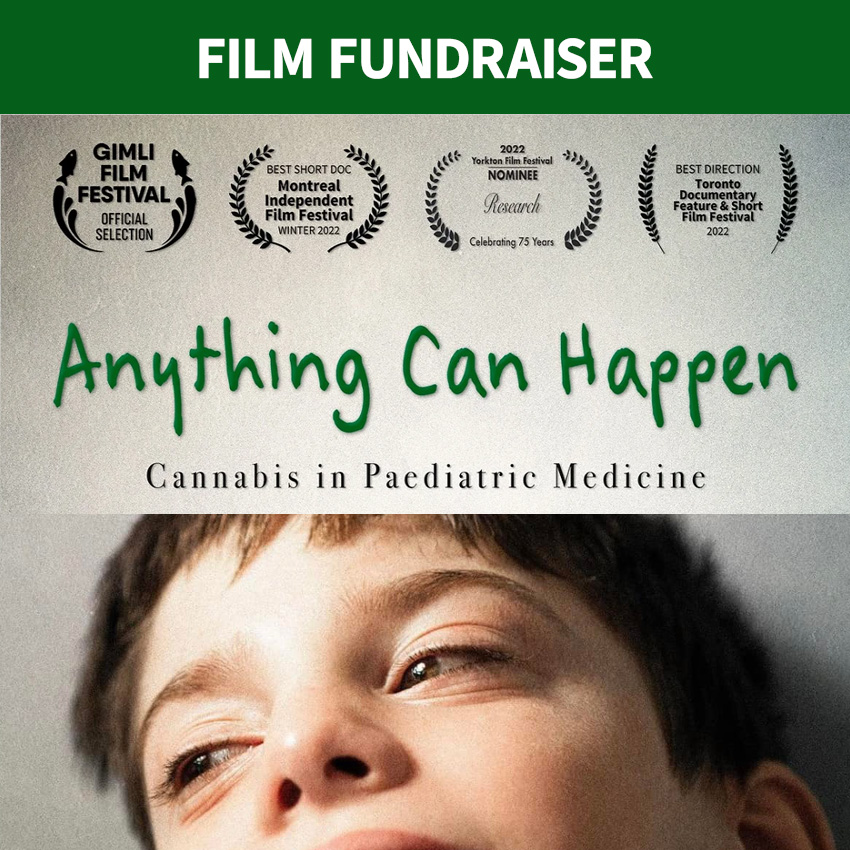 April 13
@
6:00 pm
–
11:30 pm
The Upside Down Tree Family Foundation in conjunction with UDT Studios is hosting the Winnipeg premiere of the "Anything Can Happen" documentary short to raise money for Dr. Jennifer Anderson's research clinic at the Children's Hospital Research Institute of Manitoba. "Anything Can Happen" follows the journey of Dr. Anderson's own son Nicholas with intractable epilepsy.
Having failed all traditional treatments, Dr. Anderson battled bureaucracy, stigma and apathy as she sought care for her dying son with CBD oil. The documentary also showcases the trials of other children, Vincent, Emma and Levi, under Dr. Anderson's care. It is a moving story of love, compassion, and dedication in the face of a medical establishment that focuses on the political aspects of cannabis, not the patient.
The Upside Down Tree Family Foundation will be matching up to $5000 of donations made prior to and during the event! Every $10, $100, $100, or $10,000 makes a difference and gets us closer to our goal of raising $30,000 for Dr. Anderson's life-saving research clinic.
$25 – $100
General Admission / VIP Experience
Ticket Details:
General Admission (1 Door Prize Entry) – $25/Ticket
VIP Experience (5 Door Prize Entries, Reserved Seat, Exclusive Snack Pack) – $100/Ticket, $50 Tax Receipt Issued.
Event Details:
Doors Open: 6:00
Mix & Mingle with Cash Bar Available: 6:00 – 6:50
Film Screening: 7:00 – 7:50
Q&A Run by Dave Wheeler of Energy 106 with Cast & Crew: 8:00 – 8:30
Fund a Need & Door Prize Winner Announced: 8:30 – 9:00